I have been doing a lot of self-teaching and on my own learning with Photoshop. I watch countless video clips and tutorials from experts showing and explaining things. I love it and I am learning so much.
But the experts have been doing this stuff for so long and so often that they forget to share the simple stuff. I am talking about the stuff they just say as a step on how to do something, but it is actually a whole new thing I had no clue about.
So I am going to share a couple today and I plan on sharing these little things as I go along and learn more. So if you know these and are thinking "This Kim is a moron" as you are reading it, I am fine with that. This is for that person that had no clue just like I did. These will work in Photoshop and Photoshop Elements.
Easy way to resize any layer
If you are adding a watermark, a texture, or any layer and have trouble with the size of it not fitting correctly simply hot CTRL and the T key (Command and T for Macs). This will make a bracket appear around your object.
Now you can resize it.
How to Maintain Proper Ratios for Resizing
So now you have resized it, but did it lose its proper proportions? Does it look a tad funky?
To keep this from happening press the "Shift" key while adjusting and dragging the size. It will make the ratio stay proportioned.
Who knew? Well maybe you did, but I had no clue about 4 months ago. So I am sharing to the one person reading this that had no idea. My work is done and my day is complete. ;)
Joining in with Jaymi's Tuesday's Tips and Pics.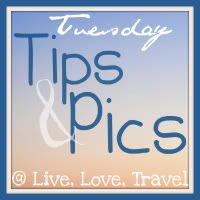 *Looking to get real feedback on your photos? Join Photo Feedback every week.*